Toche

Toche as seen in the OVA

Anime debut:

OVA 1 and Episode 1

Gender:

Male

Occupation:

Apprentice Prophet to Lady Ryuely

Japanese voice actor (OVA):

Mami Hamada

Japanese voice actor (TV):

Megumi Matsumoto

English voice actor(s):

Zoe Fries (OVA I), Veronica Taylor (OVA II)
Personality
Edit
Toche is very outwardly compassionate towards those he loves and respects in comparison to his mentor. He worries greatly about Munto and the path that he has to take. He is impulsive with his emotions, often jumping to conclusions before considering the facts. Touche is knowledgeable about his world and his place in it, but understands that he has a lot to learn from his highly respected mentor, Lady Ryuerly.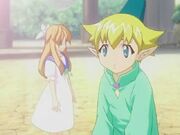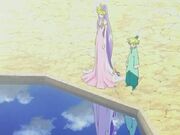 Ad blocker interference detected!
Wikia is a free-to-use site that makes money from advertising. We have a modified experience for viewers using ad blockers

Wikia is not accessible if you've made further modifications. Remove the custom ad blocker rule(s) and the page will load as expected.